ICOSS - Evening Group
09/11/2023 07:30 PM - 09:00 PM ET
Description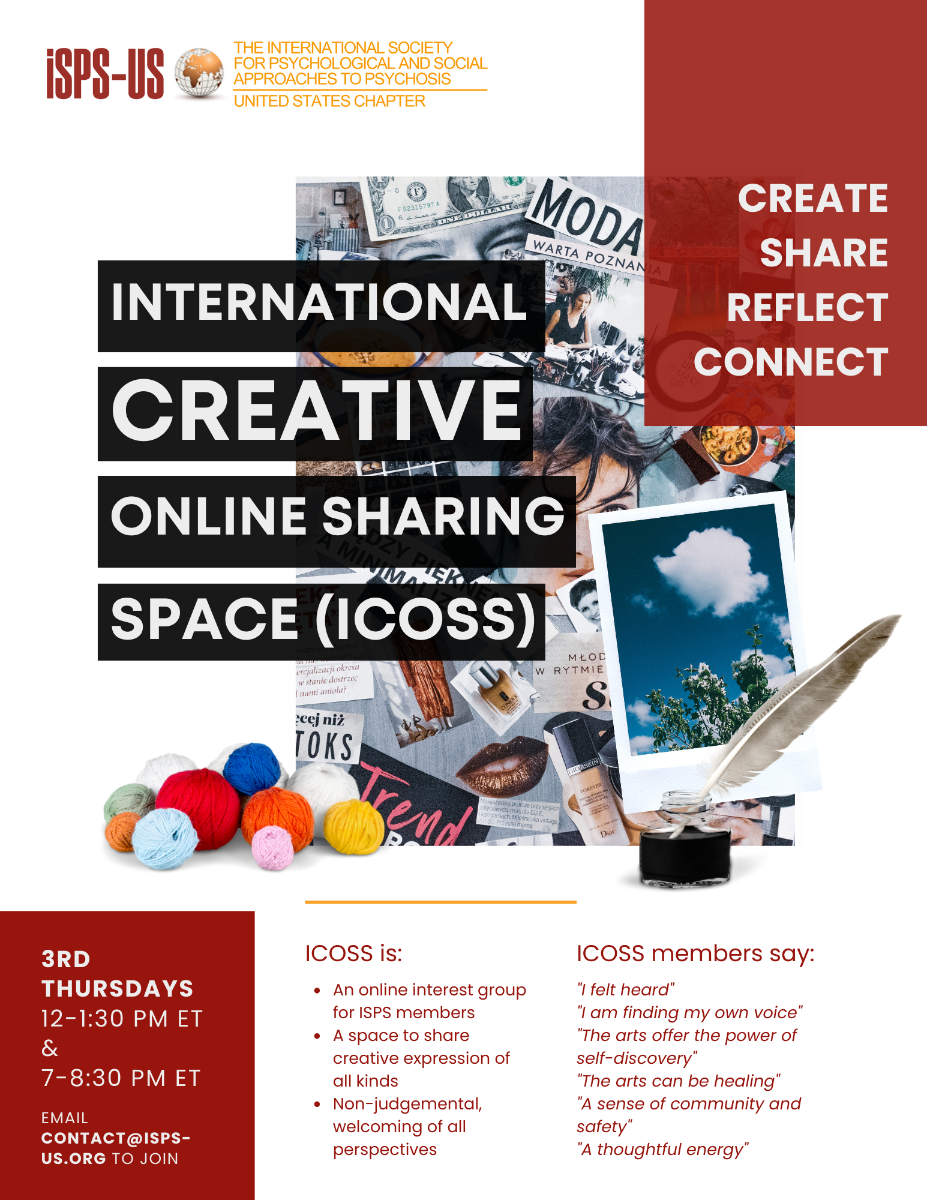 The ICOSS evening group meets the second Monday of the month from 7:30-9:00pm (ET).
At ICOSS, members share their creations, of whatever medium, with one another. This could be poetry, painting, collage, videos, photos, knitting, etc.
ICOSS members have said that the magic of the group comes from the reflection, sense of healing and connection with others they receive through the sharing process.
The evening group will be facilitated by Claire Bien, ISPS-US President, and Dorothy Scotten, PhD.
To join either ICOSS group email contact@isps-us.org to be added to the mailing list.